Isaiah Lenotte watched his sister leave for college recently. When she left the nest, Lenotte started to hang out with the family pitbull much more often. Athena was puzzled by what had taken place. She did not like it one bit, either. The two decided to take comfort in each other's company. As the days passed, they started to spend more and more time together.
She waits for him to come home each day, unfailingly. He recently decided that he would take the dog fishing with him. The two enjoyed a lovely afternoon together. Soon, it was time to head back home. Sadly, the car crashed when Isaiah experienced a random feeling of faintness as they ascended the final hill to get home.
The next thing he knew, the car had crashed into a tree. He blacked out soon after. He was trying his best to get out of the car and worried that the vehicle was on fire. Isaiah knew that he had to work quickly if he was going to save himself and the dog. Athena also knew that they would need to get out of the car quickly. It did not take long before she sprung into action.
Isaiah was able to get the right side rear passenger door open. From there, he was pulled out by Athena herself! Even though she slipped out of her leash during the rescue, she was still willing to stay by his side. She was afraid but she was not going to leave her brother during his hour of need. Even when Isaiah's parents arrived, she did not let him put her in their truck.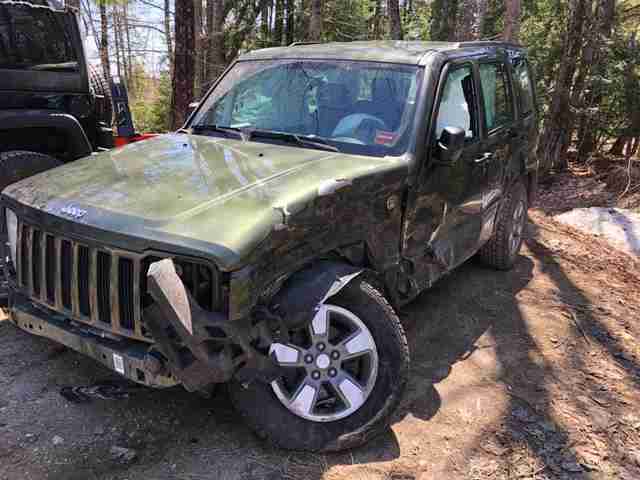 She would not stop looking for Isaiah. She waited until the paramedics arrived before allowing him to leave her sight. Athena was unharmed by the crash, although she was understandably shaken up. Isaiah also emerged from the crash without any major injuries. Who knows what might have happened to him if Athena had not been there to help out, though?
"I couldn't be more thankful for such an amazing companion," he says. We should all be so lucky to have this sort of guardian angel watching over us. Isaiah is eternally grateful for the help that she offered on this fateful day and so are we. He is now home from the hospital and resting peacefully. Of course, his best pal is by his side all the while, making sure that he is still okay!